Bernard Gordillo | Harpsichordist and Photographer
Author: Adam Floyd

May 26, 2017,
Charles C. Nutting came to Nicaragua in 1883 on a special assignment
from the Smithsonian Museum . San Juan del Sur, Sucuya (west coast of Lake Nicaragua), Ometepe Island, and "Los Sabalos" farm (owned by FWA Lange and located 40 miles SE of San Carlos). Among the many birds I observed and collected was the Oropendola (Montezuma variety), whose unique bird call has not only mystified me, but totally threw him for a loop in trying to describe its bizarre character: p>
It would almost be impossible to describe the note of this bird, as it is totally different from any other with which I am acquainted. I have sometimes heard the similar noise produced by a cart-wheel that needed greasing, but a cart-wheel makes so many different noises that the comparison is almost useless one.
If I had to describe it, I'd say it sounds more like R2D2 from Star Wars. I'm not kidding.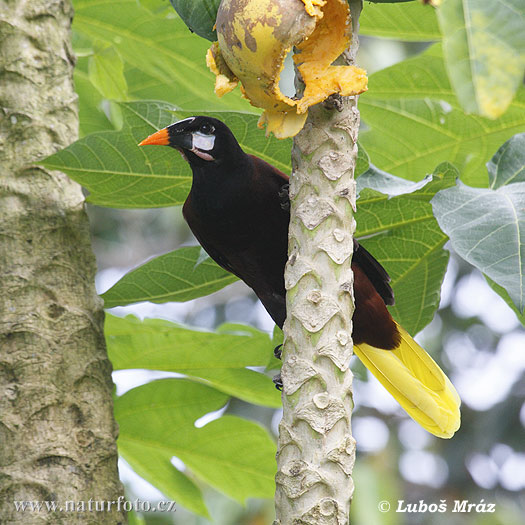 In the end, we should all celebrate Nicaraguan composer Carlos Ramírez Velásquez for daring to include the Oropendola's call (or what he thought it sounded like) his "Symphony of the Americas" in Bb major (1945). Yet he did not stop there, he also included other Nicaraguan birds such as the Pajarito Relojero, Zezontle, Saltapiñuelas, Toledo, and Chachalaca-a virtuosic display of a composer's technique, if any.
By the (English) (Spanish Edition) (Spanish Edition) (Spanish Edition) Oropendola back to the Smithsonian, part of a large collection of hundreds captured during the trip, which was granted "free of all duties" by Nicaraguan customs thanks to a special dispensation by President Adan
More:
Montezuma Oropendola (Wiki)
More news: The Birds are Coming
---
---